A Tale of Two College Visits
With back-to-school season and college move-in dates in full swing, I spent the last week thinking of my high school students as well as my students who are already in college. Then, inevitably, I recalled the days, which seem like only yesterday, when we were visiting colleges for my older daughter Tuvana. With the fall break and some religious holidays embedded in the school calendar, fall always seemed like the perfect time for some of those college visits. We would make it a family trip on a long weekend and plan to see as many colleges as possible along the way. When we first started out, I knew I was going to fall in love with all the colleges – all college campuses in the U.S. are beautiful; what is there not to love, right? Wrong! Well, I did fall in love with every single campus we visited, by the way… I could perfectly see myself happily attending any of those colleges… Oh, excuse me! May I remind you that the college trips were for Tuvana; not me? This is a true story of how your kids might not always agree with the colleges you pick for them and that it is totally fine to let them decide for themselves…
It was the fall of Tuvana's junior year. We hit the road to visit some colleges in Massachusetts. One of the stops was Hampshire College, which came highly recommended because of its no-grade policy and its ranking as #1 in Game Design, which was a major Tuvana was potentially interested in. For me, it was love at first sight! The campus was on a farmland – my dream place – isolated from the real world to give its rather marginal students a playground where they could absolutely take their creativity to the next level. What else can a visually-creative college student ask for? Oh, a lot actually! Tuvana hated it instantly! Her body did not agree with the smell of the cows nor did she enjoy the information session to be held in an actual barn. I, the mom, was in heaven, but Tuvana, the college-bound high schooler, was in hell! She had such an adverse reaction to the whole atmosphere, almost like an allergic reaction where you cannot breathe, that we had to leave in the middle of the information session. I still remember how awful my husband felt about rushing out the door like that! How rude of us! During the car ride to our next stop, Tuvana told us that there was no way she could picture herself at Hampshire College, she felt sick while on campus, and that this was not the college for her… all because of the farmland… It was ranked #1 in the nation in Game Design, but did that matter at that point? Absolutely not! What mattered the most to me as a mom was my daughter's happiness. This was going to be her home for the next four years of her life, and if that was the first reaction she had, I did not want any of it… Just like that, Hampshire was off the list…
-Red Barn at Hampshire College-
The following summer, which marked the summer when Tuvana was officially a rising senior, she went to a pre-college summer program at Ithaca College for a month. It was a residential program, which meant that she would spend the entire month in the dorms, experiencing Ithaca like a real college student. Oh, should I mention that she was really looking forward to that because it was a film production program, which was what she wanted to major in, and because she always wanted to go to a college in a suburban setting… Well, the second part did not last for long. As much as she loved the film program and all the friends she was making, Tuvana realized that she did not enjoy the isolation of a suburban college setting as much as she had thought. As an energetic and active person, she would always seek action and adventure, which was drastically lacking in the town of Ithaca. At the completion of the one-month summer program, she came back home with a change of her college plans. She told me that she wanted to go to college in a big city… not a college town… a big city where the college does not even have a campus… a college where the city is the college campus itself… This revelation and change of heart came right before the start of her senior year. We gave her the support she needed, so her college list was revised to reflect the addition of urban colleges. The whole idea, after all, was to help her succeed and thrive in college… Oh, boy! Looking back, I cannot tell you how priceless those college visits proved to be in terms of picking the colleges she did not want to attend. I think knowing what your son or daughter does not want in a college is the best way to lead him/her to find the colleges he/she wants to attend. Just like the story goes, the princess must kiss many frogs before she can find her prince…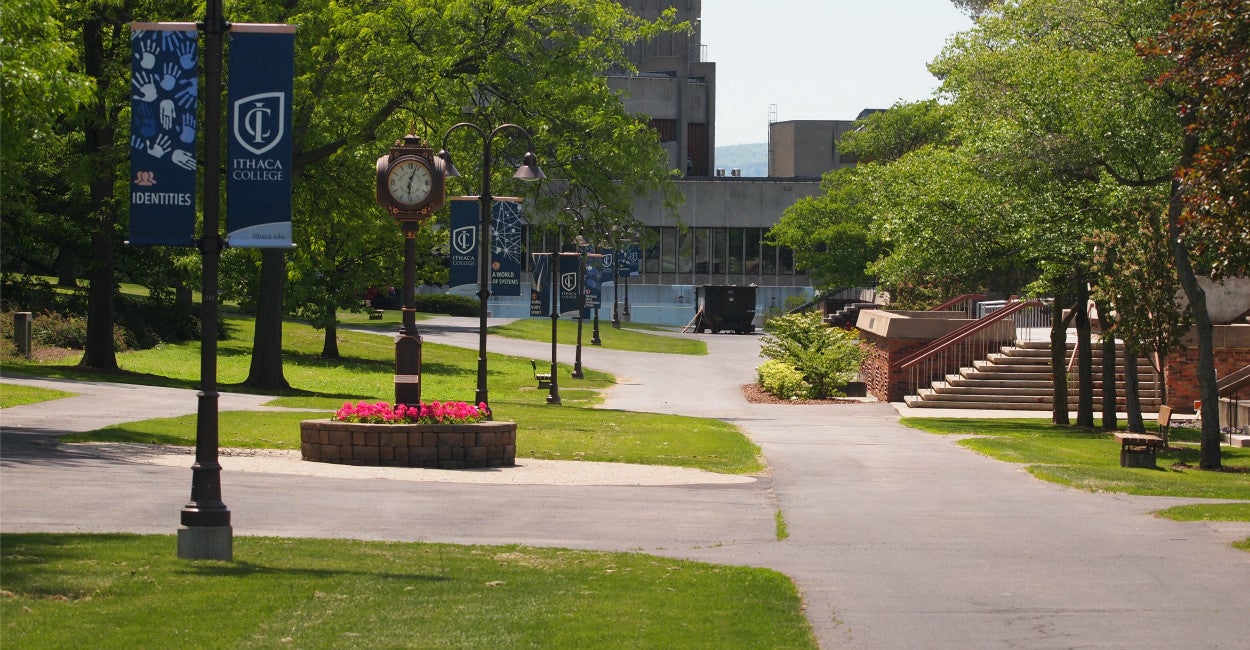 -Ithaca College Campus-
Was Hampshire College a bad school? Not at all! On the contrary, a person like me would thrive there and live happily ever after… Was Ithaca College not good? It was actually pretty amazing if you ask me. I know for a fact that some of Tuvana's friends have had extremely happy and successful college experiences at Ithaca. Although these two colleges had a lot to offer to many students, they just were not the right ones for Tuvana, who chose to attend and loved every minute of Emerson College, right in the heart of downtown Boston… just what she wanted…
-Emerson College in the Heart of Downtown Boston-
Moral of the story? Pretty simple: Let your high schoolers visit colleges and see if they can picture themselves there. Allow them to pick the major and college of their choice; not yours… As difficult as this will be for you to accept, it is their life; not yours… Here at EdMission Possible, we take pride in our Student-Centered College CounselingTM model. We allow the student to sit in the driver's seat and take us to the destination of his/her choice. The counselor sits right next to the student to guide him/her along the way – just like a GPS would do… We kindly ask the parents to sit at the back and just enjoy the ride, and of course, give a tap on the student's shoulder every now and then. It is a pretty long ride, so just a little praise is all that your son or daughter needs from you: a tap on the shoulder and some "Kudos!" He/she will take care of the rest… with lots of help and guidance from the GPS!
Freshmen, sophomores and juniors! Start planning those college visits. It is never too early to start gathering some facts about the colleges that might be of interest to you. If visiting a U.S. college is not at all possible due to financial or logistic challenges, then here are some virtual college tour platforms that you might find useful: YouTube, YouVisit, CampusReel, or eCampusTours. You can also find virtual tours on most colleges' websites. Whenever you visit a college in person or virtually, take detailed notes. Write down the pros and cons, what you love the most, etc… You will need those details later when you start writing your "Why College" supplemental essay.
As always, here at EdMission Possible, we make every student our priority to make sure the student's voice is heard. We are here for you…
Warmly,
Burcak Deniz Cakir
Founder and President | EdMission Possible
Burcak Deniz Cakir has a B.A. in Foreign Language Education, an M.A. in English Language Teaching, and an M.B.A., all of which have laid the solid foundation for her professional experiences as an educator. She completed the College Counseling Program at UCLA, which is known to be the most prestigious certificate program in the profession, in 2019. She has previously taught English as a Foreign/Second Language (EFL/ESL) in Turkey and in the U.S. at Virginia Tech, Harcum College, Rutgers University (Newark and New Brunswick Campuses), and Pace University. Having taught EFL/ESL at the college level for 20 years, Burcak can communicate effectively with college-age students from different countries. She is bilingual in Turkish and English. Her extensive experience with international students from many countries including but not limited to Turkey, Saudi Arabia, Korea, and China has given her the opportunity to understand their unique problems that domestic students may not be facing throughout the college admissions process, such as but not limited to extra testing requirements (TOEFL, IELTS), the translation of high school transcripts and recommendation letters, different financial forms and statements required, visa issues, being homesick, culture shock, etc. Burcak currently lives in Edison, New Jersey with her husband, two daughters, and her four-legged son. In her free time, she can be found spending time with her family, reading (lots!) about college admissions and college essays, watching her favorite movies, getting lost in design magazines, and decorating her house.