Debunking 5 Myths about Athletic Recruitment and Athletic Scholarships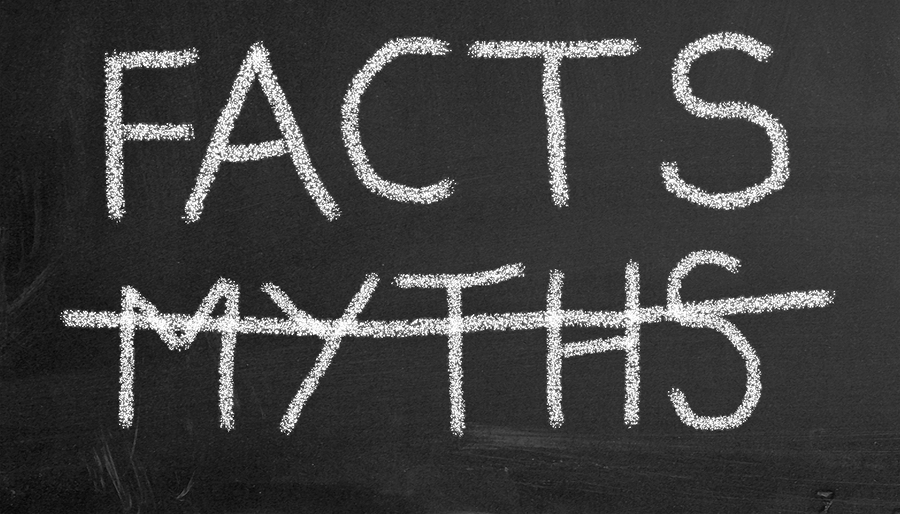 I hope summer has been treating you well wherever you are spending it! As I am getting ready for my trip to Turkey, I wanted to share with you something I have been hearing from the parents of student-athletes lately. If you are a student-athlete or the parent of one, this blog post is for you!
When parents come to me, they start talking about how stellar of an athlete their child is. Therefore, they all have the same expectation for their child: to play in Division I at a highly selective school, such as the Ivies or the Elites, on a full athletic scholarship. As a parent, I know what it means to be proud of your kids, so there is nothing wrong with that. However, as an Educational Consultant, it is my responsibility to lead you in the right direction even if I have to be brutally honest with you. Here is the reality!
Myth #1: My son does not have to excel academically because colleges will recruit him for his athletics! Plus, the sliding scale will cut him some slack in terms of academic expectations.
Fact: Any student-athlete should first be academically fit for the college he plays for because if he ever quits the sport for whatever reason, he needs to have the academics to survive. Let's assume this particular student-athlete is not good at writing nor has he taken any advanced classes in high school. Let's assume some more and say he has been admitted to one of the Ivy League schools. How do you think he would be able to catch up with the rather challenging curriculum and compete against all other students who are academically high achievers? In fact, in the top-tier schools, an ACT score of 30 or above, which correlates to a score of 1380 on the SAT, is the expectation for student-athletes. Therefore, I highly doubt that this student would even be recruited without a similar score unless he is one of the exceptionally talented, once-in-a-lifetime athletes for whom the college might then use his athletic ability as a hook and bypass some of the academic guidelines.
Myth #2: My daughter received emails from colleges and coaches, with links to athletic forms to be completed.  She has received emails from some very prestigious schools. I know that she has a shot at some of the Ivies!
Fact: These colleges are highly selective, which means their acceptance rates are in single digits. The fact that they sent your daughter emails does not guarantee her acceptance to their athletic programs. Colleges are businesses after all, and they send out recruitment materials to students as part of their marketing. Therefore, I would highly advise not to keep your hopes up until you are officially approached by a coach from one of those schools.
Myth #3: My son has received many awards as an athlete at his high school. All his life, everyone around him has told him what a great athlete he is. He is definitely Ivy-League material.
Fact: According to whom is he a great athlete? Who is the authority to judge his athletic talent? Is he nationally ranked? Does he play on the National Team? Is he an Olympic athlete? If yes, then we are talking! If not, then another boy who has the same academic credentials and who is nationally ranked will be more likely to be recruited by his dream school, instead of your son. Those awards received at high school do not mean much if they do not rank the student-athlete or his team nationally – that is, if you are aiming for the big guys.
Myth #4: If my daughter cannot play Division I or Division II sports in college, her athletic career will come to an end!
Fact: Given the complexity of the recruitment process for Division I and Division II schools coupled with the high athletic expectations from the student-athlete in college, you might want to think twice whether you are cut out for it. Keep in mind that in those divisions, you are first an athlete and then a student. That is not an easy life especially if you have been looking forward to your college years. If you do not think you would like to eat, sleep, train, play, repeat, then I would highly recommend considering Division III schools. They are certainly not Ivy-League caliber, but they will give you the chance to play your sport while also enjoying college life. In Division III schools, you are a student first and then an athlete. Athletic scholarships are not available; however, since Division III schools are mostly private colleges, they offer a good amount of merit aid based on your academic or athletic ability. According to the NCAA Guide (page 5), 80 percent of Division III student-athletes actually receive some form of non-athletic, merit or need-based financial aid. In this case, even if you decide to quit playing sports along the way due to an injury or some other reason, your academic merit aid will continue regardless.
Myth #5: My son's coach told him that his college education will be totally paid for by athletic scholarships. I believe him because our neighbor's son got a full ride on athletic scholarship to his dream school. I expect my son to be offered a similar opportunity, too.
Fact: As stated in the NCAA Guide (page 3), "Only about 2 percent of high school athletes are awarded athletic scholarships to compete in college. Most student-athletes who receive athletic scholarships receive an amount covering a portion of all the costs." In most cases, the head coach decides who receives a scholarship, the scholarship amount, and whether it will be renewed. This means that even if a student-athlete were to be awarded a full athletic scholarship for the first year, that would not mean he would be receiving the same amount during all four years of college. Scholarships are renewed on a yearly basis, so you should be prepared for a scenario where you would not be able to receive a full or even partial scholarship in the subsequent years. Even if we were to believe that a student-athlete received a full scholarship which would be renewed every year, there is still the risk of injury. If he had a serious injury which would prohibit him from playing any sport ever again, then he would not be eligible for the athletic scholarship anymore. Finally, "totally paid" depends on each institution and how much they are investing in athletic scholarships. One size never fits all when it comes to athletic recruitment and scholarships.
Source: https://thebestschools.org/financial-aid/athletic-scholarships/
In a nutshell, I would advise you not to believe in anything you hear from others. When you have questions, just refer to the NCAA Guide, or better yet, talk to a professional. Every case is different, so do not expect your son or daughter to be offered the same opportunity as your neighbor's son! Set realistic expectations and invest in your child's academics as much as (if not more than) you invest in his/her athletics… Being academically exceptional is always the most reliable way to receive admission and scholarships… Always remember that a college education is the most important benefit of your student-athlete experience! (NCAA Guide, page 3)
Warmly,
Burcak Deniz Cakir, M.A., M.B.A.
Founder and President | EdMission Possible
Burcak Deniz Cakir has a B.A. in Foreign Language Education, an M.A. in English Language Teaching, and an M.B.A., all of which have laid the solid foundation for her professional experiences as an educator. She completed the College Counseling Program at UCLA, which is known to be the most prestigious certificate program in the profession, in 2019. She has previously taught English as a Foreign/Second Language (EFL/ESL) in Turkey and in the U.S. at Virginia Tech, Harcum College, Rutgers University (Newark and New Brunswick Campuses), and Pace University. Having taught EFL/ESL at the college level for 20 years, Burcak can communicate effectively with college-age students from different countries. She is bilingual in Turkish and English. Her extensive experience with international students from many countries including but not limited to Turkey, Saudi Arabia, Korea, and China has given her the opportunity to understand their unique problems that domestic students may not be facing throughout the college admissions process, such as but not limited to extra testing requirements (TOEFL, IELTS), the translation of high school transcripts and recommendation letters, different financial forms and statements required, visa issues, being homesick, culture shock, etc. Burcak currently lives in Edison, New Jersey with her husband, two daughters, and her four-legged son. In her free time, she can be found spending time with her family, reading (lots!) about college admissions and college essays, watching her favorite movies, getting lost in design magazines, and decorating her house.