Social Media and College Applications: Yay or Nay?
As the college admissions season is rolling in its highest speed, I would like to shed some light on a very important topic that is usually ignored by students throughout the application process: using social media wisely and to their benefit.
I often hear that parents do not let their high schoolers have active social media accounts with the fear that an inappropriate post might jeopardize their admission to their top choice university. According to a 2017 survey administered by the American Association of Collegiate Registrars and Admissions Officers, 11% of respondents said they "denied admission based on social media content" and another "7% rescinded offers for the same reason." In a 2018 survey conducted by Kaplan Test Prep, it was found out that 25% of Admissions Officers look at an applicant's social media profiles.
Harvard University is known to be a good example with its decisions to deny or rescind admission due to an applicant's social media history. In 2017, Harvard revoked admission to 10 students who were members of a highly offensive Facebook group that made inappropriate and insulting remarks based on race and ethnicity. Recently in 2019, Harvard revoked its admission offer to Kyle Kashuv, who is a well-known gun activist and a survivor of the Stoneman Douglas High School shooting in Florida, due to his racist comments that he shared on his social media when he was 16 years old. Yes! Colleges might look at posts form previous years, too! After witnessing such horror stories, I am left with no choice but to agree that parents' concerns are not unfounded. However, instead of deactivating your social media accounts, my advice would be to have active accounts and use them to showcase your strengths. Here is how:
Highlight your passions, interests, hobbies, and achievements: If you play sports, post pictures and videos of your games. Share your big moments; share your love of the game. If you volunteer in your free time, make it known to the world. Share a valuable moment from that soup kitchen or the library where you spend your Saturdays helping low-income students with homework. If you are a bookworm, create your digital book club on social media, where you post a brief write-up of every book you are reading. If you have won an award, show your pride. Treat your social media accounts like your digital identity! Show the world (and the Admissions Officers) who you really are.
Be respectful and respectable: I always remind my students about the "grandma rule" when it comes to social media: Do not share anything that you would not say or do in front of your grandma! You need to first respect others to gain their respect.
Display maturity and character: These two are probably the most important qualities colleges and universities are looking for when they are building their incoming class profile. No school wants to admit an immature student who has a long way to go before her/his character fully develops. Most colleges (except for the Ivies and some Elites) will never have a chance to meet you in person. In addition to your essays, your social media profiles can be very effective tools with the help of which you can demonstrate a strong character.
If in doubt, do not post it: If you have the slightest doubt about posting something that might come off as controversial, just do not do it. More often than not, your first instincts are correct. Consider the possible effects such a post will have on your followers. Will your post generate too many inappropriate comments? If you think so, you are better off not posting it. Trust me!
Make your social media accounts stand out on your college applications: When you are 100% sure that your social media accounts represent you the in best way possible, share them on your resumé. Then, submit your resumé in the "Additional Information" section of the Common Application.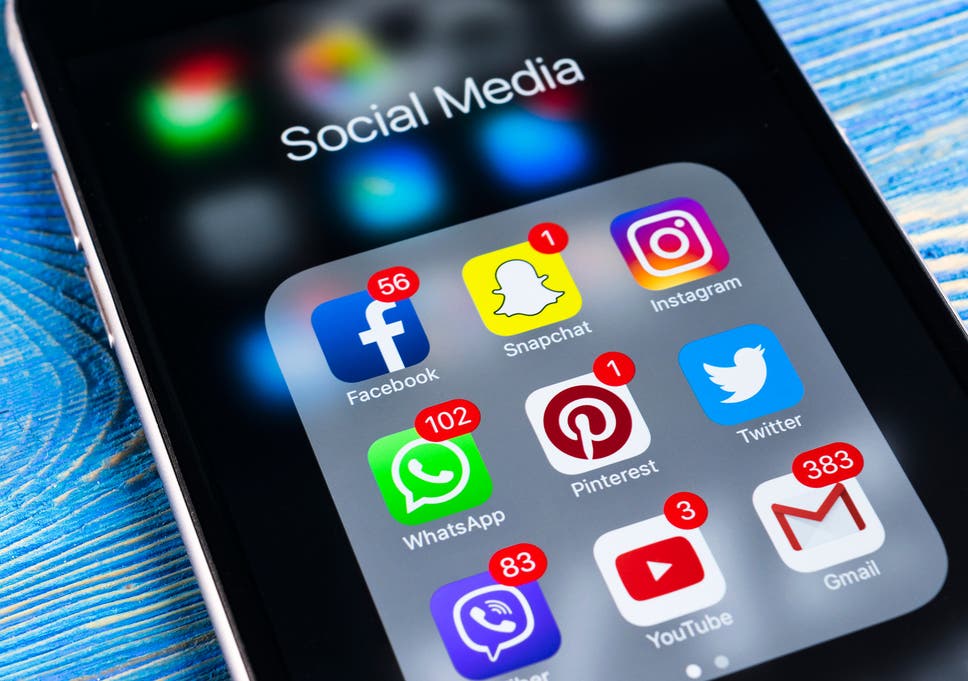 Now that you have gained some useful insights on how to utilize your social media accounts to your advantage on your college applications, talk to your parents about why you need to have an active social media account. Have your parents read this blog post and promise that you will be a mature social media user with an exemplary character. Social media can certainly be another valuable piece of your college application if used wisely and responsibly.
Here at EdMission Possible, we guide our students throughout every aspect of the college admissions process. Our Student-Centered College CounselingTM model is geared towards the holistic approach employed in college admission decisions. We know what colleges are looking for, but we also know your individual needs. Call us today at 1+(732)640-5550 to find out how we can help you stand out in your applications by also helping you stay true to your identity.
Happy Facebooking, Instagramming, Tweeting, et.al.!
Warmly,
Burcak Deniz Cakir
Founder and President | EdMission Possible
Burcak Deniz Cakir has a B.A. in Foreign Language Education, an M.A. in English Language Teaching, and an M.B.A., all of which have laid the solid foundation for her professional experiences as an educator. She completed the College Counseling Program at UCLA, which is known to be the most prestigious certificate program in the profession, in 2019. She has previously taught English as a Foreign/Second Language (EFL/ESL) in Turkey and in the U.S. at Virginia Tech, Harcum College, Rutgers University (Newark and New Brunswick Campuses), and Pace University. Having taught EFL/ESL at the college level for 20 years, Burcak can communicate effectively with college-age students from different countries. She is bilingual in Turkish and English. Her extensive experience with international students from many countries including but not limited to Turkey, Saudi Arabia, Korea, and China has given her the opportunity to understand their unique problems that domestic students may not be facing throughout the college admissions process, such as but not limited to extra testing requirements (TOEFL, IELTS), the translation of high school transcripts and recommendation letters, different financial forms and statements required, visa issues, being homesick, culture shock, etc. Burcak currently lives in Edison, New Jersey with her husband, two daughters, and her four-legged son. In her free time, she can be found spending time with her family, reading (lots!) about college admissions and college essays, watching her favorite movies, getting lost in design magazines, and decorating her house.